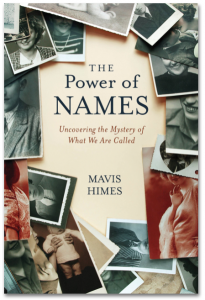 THE POWER OF NAMES: Uncovering the Mystery of What We Are Called (published by Rowman & Littlefield in 2016) is a study of personal and family names and how they shape our lives. Most of us do not stop to think that our names are as much a part of us as our own skin, and so we rarely turn to examine the part they play in what makes us who we are.
In this book, I explore both the profound ambivalence that many of us feel toward our names and the conscious and unconscious impact our names have on our lives. I discuss cultural practices associated with naming, the derivation and historical importance of names, and why, historically, names and naming have had such power in myth and legend.
I attempt to answer such question as: What does your name mean to you? How does it reveal or conceal who you are? What psychological repercussions does a modification in the spelling of a name have on its bearer? And what are the consequences of voluntary and involuntary name-changing?
In writing this, I have reflected on my own name, as well as those of friends and strangers who have shared their stories with me. By combining psychoanalytic insights, clinical vignettes and literary texts, I have tried to re-examine that oft quoted phrase "What's in a name?"
Limited-time Special Offer:
To receive a 30% discount, please order on the Roman & Littlefield site using code: RLFANDF30. For a PDF containing more detail, click here.
* * *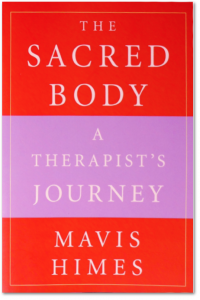 THE SACRED BODY: A Therapist's Journey  (published by Stoddart Press in 2002) is a book I wrote in an attempt to answer the repeated question about my involvement in the cancer community: "How do you do this kind of work?" It is a personal narrative of my work with cancer patients as I struggle with such difficult issues as death and dying; alternative medicines and radical treatments and their implications for healing and cure; and the meaning of suffering and hope in everyday life.
This book was not intended as a how-to book but rather as a personal journey through the world of cancer with its conscious and unconscious meanings in the lives of others and myself.